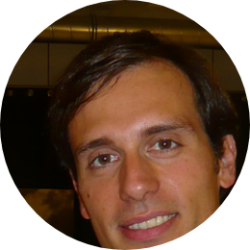 Giorgio
Senior Volunteer – Romandie
The first time I felt the magic of a wish being granted was the day after my daughter's birth. It was the wish of a 4 year-old girl who had been battling cancer, recovering from surgery and intense chemotherapy. We left at dawn to catch a hot air balloon over the Bernese Oberland. It was a momentous day.
Being a volunteer means we share a moment of happiness with extraordinary families – and to be a part of this, however brief, is truly a privilege.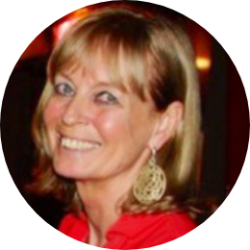 Désirée
Senior Volunteer – Ticino
Désirée has a long experience in the field of communication as a journalist.
She has always loved children, caring especially for the ones less fortunate. She is happy to bring joy and smiles, working with the Make-A-Wish team, granting their dearest wishes of ill children.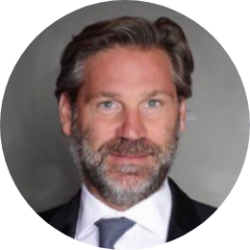 Paul
Volunteer – Romandie
Being a volunteer for Make-A-Wish means giving my time to help bring a smile to a child's face and some magic back into an often difficult reality.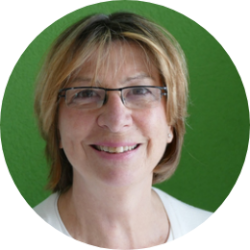 Pauline
Senior Volunteer – Swiss German region
Having worked as a Paediatric nurse in London I feel it's a privilege to be a volunteer with Make-A-Wish. The joy and happiness a wish granting can give to the children and their family motivates constant improvement for these special moments.
To witness the smiles of the children and see the bravery makes one realise the difference Make-A-Wish can make. Humanity at its best. I am proud to be part of Make-A-Wish foundation.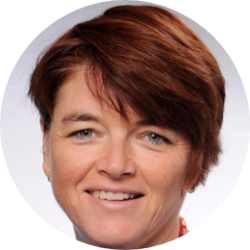 Ursula
Translation Volunteer
Since 2004, I have been working for Make-A-Wish as a German translator and as such, have been responsible for most of the German texts. In this way, I participate in the wishes and I am always so happy when I read the beautiful and moving stories when each wish is granted. Our children are our most precious asset and to give a smile back to a child is the most beautiful thing in the world.
Vittoria
Wish Volunteer & Marketing Consultant
"I consider it a privilege to have the opportunity to be part of MAW as a volunteer.
After having read the heartwarming wishes stories granted by Make-A-Wish and having understood what a difference this can make, I just felt I had to do my small bit to make a child's smile possible. Last summer I had the honor to be a wish grantor: such an unforgettable and transformational experience because it gave me the opportunity to understand and feel what we can create when we give a little bit of ourselves to someone else."
Irene
Senior Volunteer – Romandie
The joy of giving joy and hope is what volunteering at Make-A-Wish is all about with the added and most significant bonus of a great back-up team.
Thanks for what has been accomplished so far, the motivation, the enriching and learning experiences and for all the projects and wishes to come.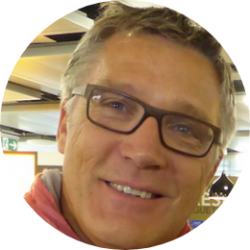 Jean-Pierre
Senior Volunteer – Romandie
I have had the privilege of granting wishes for many years with the amazing team at Make-A-Wish. I very much enjoy being able to contribute to making the wish of each child as magical and as original as possible. Volunteering and giving back is a long-standing tradition in our family and I am a big believer in spreading joy and giving smiles back to brave and extraordinary children.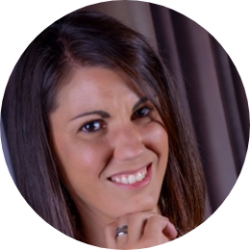 Mylène
Senior Volunteer – Romandie
"Tell me about your wish" seems such a simple thing to ask a child. And yet, as you say it, you light up a child's face with a smile. And if you take the time to look into that child's eyes, you can already see them begin to sparkle. That smile and that sparkle will never continue to shine on the child's face throughout the time of his wish.
Living these moments of pure joy make me proud to be a part of Make-A-Wish.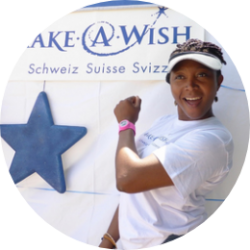 Folake
Volunteer – Romandie
Working for Make-A-Wish is about helping in my own small way to make the world a little brighter for a child.
I love supporting the Make-A-Wish projects and I am proud to be part of the important work that they do.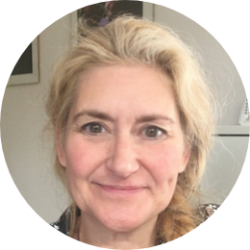 From working a stand selling roses, to preparing a wish child's itinerary to accompanying a family on a wish – in order to support the granting of magical wishes – volunteering at Make-A-Wish has been the most enriching experience of my life.