Maëlice dreamed of discovering Lugano with her family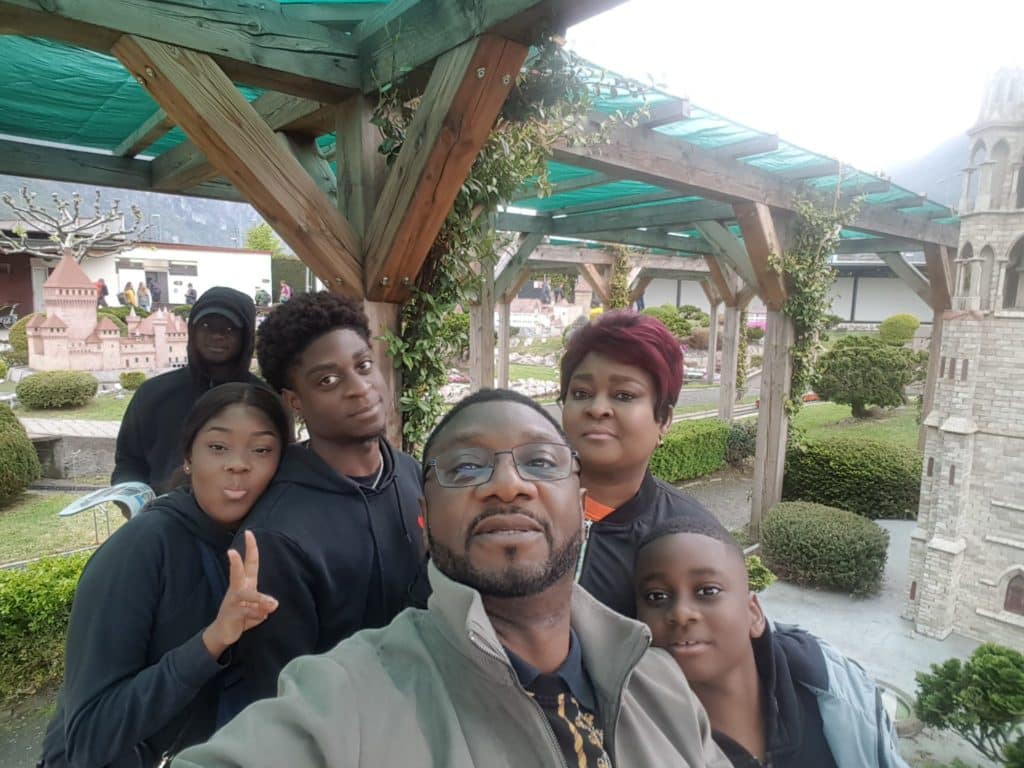 « This trip to Ticino allowed us to strengthen the bonds among the different members of our family and to get a fresh start. With Maëlice's illness, her long hospitalization and heavy treatments, we no longer had the opportunity to tell each other how much each of us meant to the others. It had been a long time since we had had these endless family discussions with their share of clarifications, laughter and declarations of love. »
« Testimony of Maëlice's father in May 2022. »
Harry wanted to fly like a bird.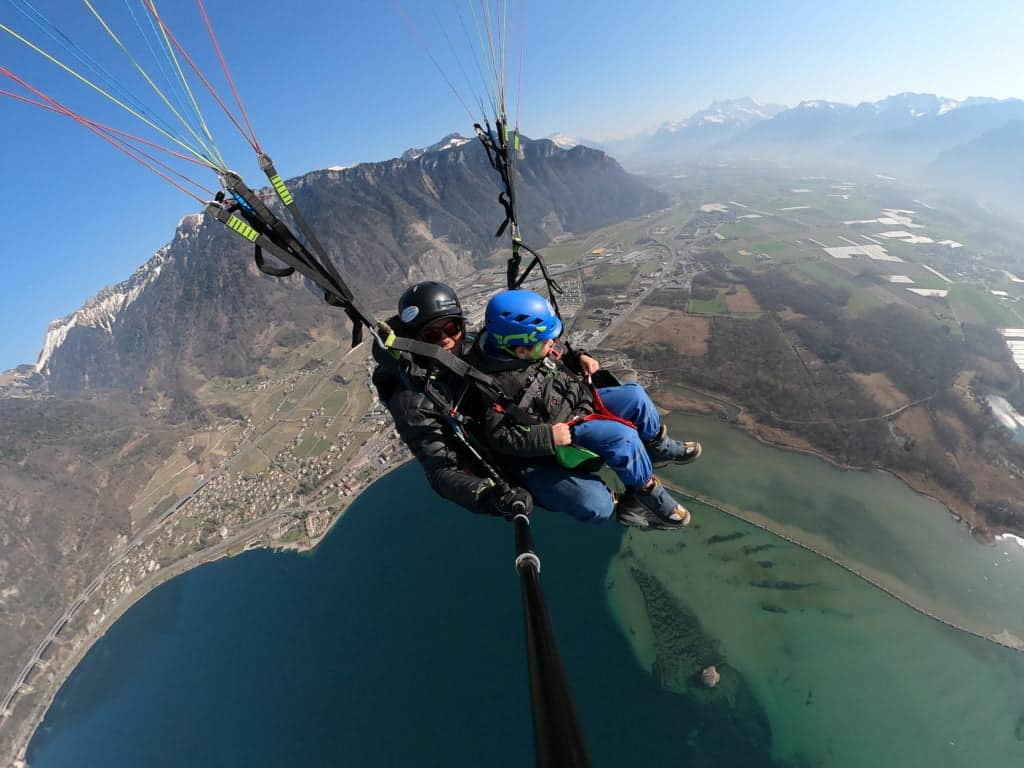 « Dear Make a Wish Team,
Words are not enough to thank you for everything you did for Harry and for me, his mom. His dream was to fly with the birds, and that dream has come true. I have often wondered what I could do to grant his wish, but I never thought about a paragliding jump, especially since I am afraid of heights.
At school he made a cardboard castle, he learned the vocabulary that goes with it and pronounced words that I didn't even know. He was filled with joy when he saw the hotel where you had booked us a room. And his face when he saw his room!
As I was able to say by phone on Monday after the flight, I have never seen my son as calm and tranquil as he was in the air. Perhaps he needed this and his wish was not so insignificant. Every time I see the pictures and videos I say to myself it is a miracle. He was happy, calm, glowing up there. It challenges me and pushes me to find a way, a situation where Harry can be calm as often as possible.
Not much time has passed since that wonderful weekend, but as soon as we got home, Harry did things that he was afraid to do before, because he couldn't do them and didn't want to try them anymore. Did this give him more confidence? On Monday he went to occupational therapy and for the first time he expressed the difficulties he was having with a task. This allowed us to find a solution to better face and deal with it. Before, he would yell about it.
You're doing more than granting wishes. I didn't realize it until I became a "victim" of it. I saw the change in my son, but it also touched something in me. For the first time in at least four years, I felt recognized and good about myself. It is also because I saw another side to Harry.
A big thank you for your active listening, your availability, your organization and especially for the attention you pay to the small details that do so much good to the heart.
Beautiful thoughts to all the children, to their parents and to you. » 
« Testimony of Harry's mother, March 2022 »
Laetitia dreams of Sled dog riding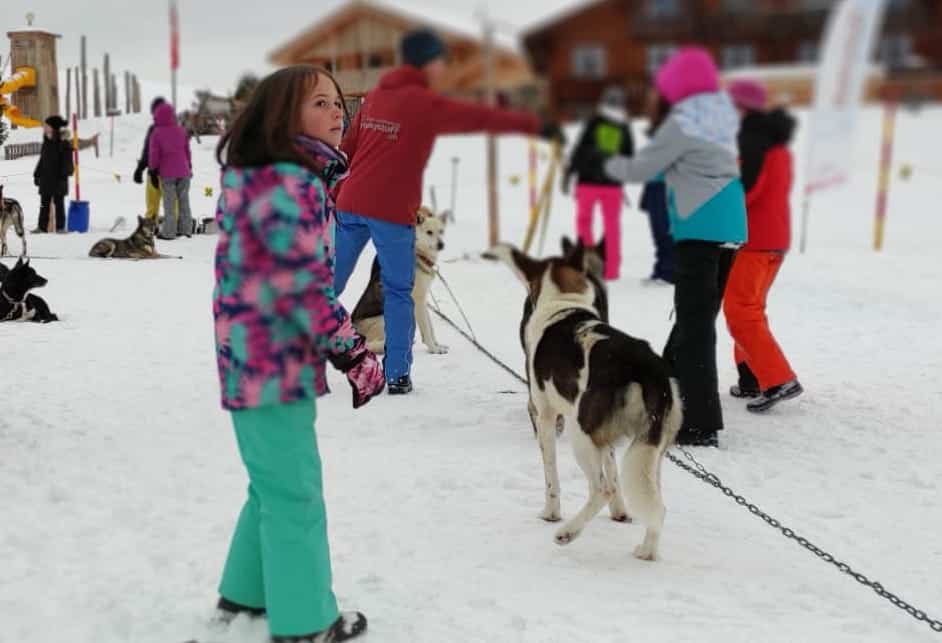 «The best part was getting to know the dogs, I had fun sledding. There were a lot of dogs. My favorite dogs were Porto and Aramis, but there were a lot of others (but I don't remember their names). I really enjoyed opening the dogs' crates and watching them run around on the snow.» 
« Testimony of Laetitia, January 2022 »
Elisa dreams of taking care of animals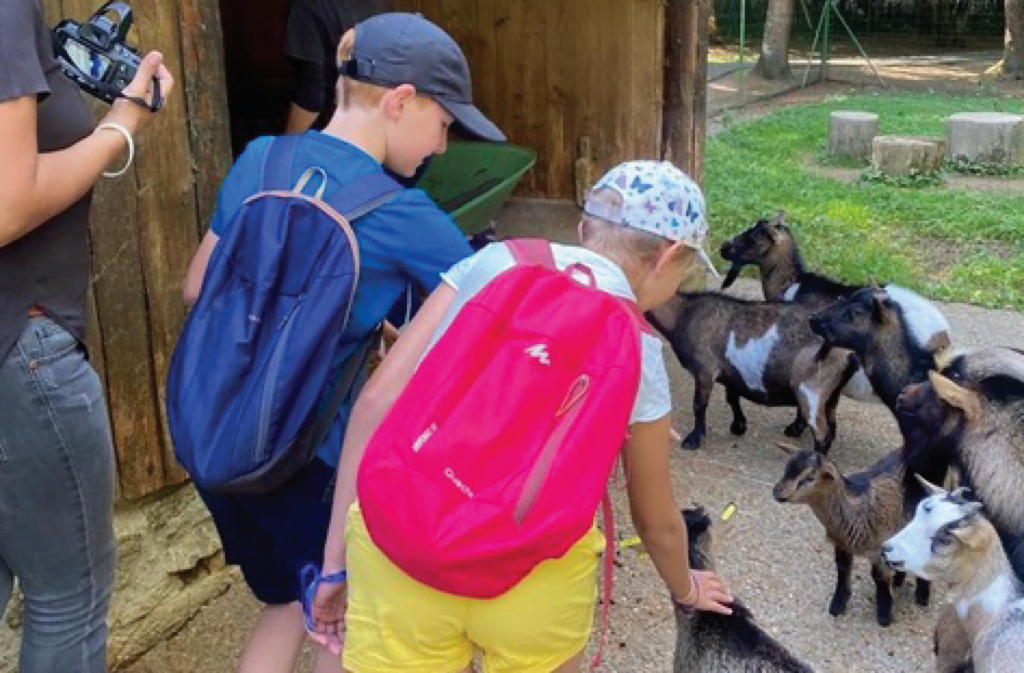 «We would like to give our heartfelt thanks to the Make-A-Wish Foundation for having organised Elisa's wish. A zookeeper accompanied us for a whole day to show us behind the scenes at the Servion Zoo, allowing Elisa and her brother to go into the enclosures of the monkeys, the goats, the snow foxes and the macaws. They had unforgettable face-to-face encounters with these animals, feeding them and cleaning their habitats. Elisa was also able to take the ponies for a walk throughout the zoo, to meet all the residents, hear stories about them and ask the zookeeper questions. The whole day was full of privileged moments that we won't forget any time soon. Thanks so much for this magnificent day. Elisa went home with stars in her eyes, with a peacock feather and a porcupine quill, which will be lasting souvenirs. » 
« Testimony of Elisa's family, September 2021 »
Nine – holidays in Ticino

Arnaud – 19 years – a film shoot